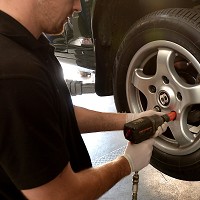 Mechanics and car workers take regular exercise more than any other profession in the UK, according to the results of a new poll.
The British Heart Foundation (BHF) research suggests that people who work with cars take part in some form of physical exercise more than four times every week on average.
Other professions which feature in the top ten of 2,000 workers questioned include bankers, leisure and tourism staff, nurses, teachers, plumbers and hairdressers.
The poll, which was carried out to mark the BHF's cycling campaign, found that improving fitness levels, having a healthier lifestyle and shifting excess weight are the main reasons cited for taking frequent exercise.
Nine out of 10 bankers, doctors and dentists said that they cycle to work, with BHF events manager Martin Mears describing using bikes as a "fantastic way to have fun and improve your heart health".
Stewart Kellett, of British Cycling, said that while cycling is popular, some workers are still put off pedalling to work due to safety concerns and a lack of shower facilities at their workplace.
Copyright Press Association 2014