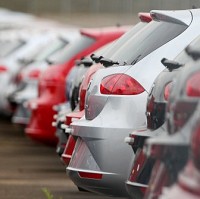 Motorists could save more money by focusing on real car values rather than their fuel efficiency, experts claim.
Studies have repeatedly shown Britons are obsessed with the cost of filling up their tank, however, vehicle valuation specialists CAP Automotive say people can save far more over time if they choose a car that holds its value better. Even buying a car in a popular colour can have an effect on the rate of depreciation so do research models before purchasing a car.
A typical medium family car bought three years ago has lost £12,559 in value, according to CAP's figures.
But when driven 12,000 miles a year, those same cars have burned only £4,000 of fuel on average - so it is said that depreciation costs the typical motorist three times as much as what they spend at the pumps.
Philip Nothard, CAP's Retail and Consumer expert, said its research shows that consumers "have a lot to learn" about how to make real savings.
"The problem is that motorists either think there is nothing they can do about depreciation or they simply don't understand that fuel costs should be the least of their worries when you compare what they'll spend at the pumps with how much they'll lose by choosing one car when another holds its value so much better," he added.
There are many factors that influence the rate of depreciation such as the number of owners, general condition, size of the car and the service history as well as the mileage and fuel economy. To ensure that your car retains its value as much as possible, try to preserve the condition of the car and service it to schedule. Seasonality also affects the sale price so be sensible about the timing of selling a convertible or 4x4, for example. For more information, use our car valuation tool to value your car for free and browse our top tips on reducing the rate of depreciation.
Copyright Press Association 2014