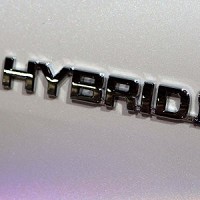 Millions of motorists would consider buying an electric or hybrid vehicle when they come to replace their current one, a new survey for the RAC suggests.
But the motoring organisation says it fears many of them could ultimately be put off by alterations to Vehicle Excise Duty (VED).
The RAC Report on Motoring 2015 shows that 19% of those surveyed would consider an electric or hybrid car. Among them nearly half say they would do so because of lower running costs rather than the reduced impact on the environment.
But the report says changes to the car tax system announced by the Chancellor in the summer will reduce the financial benefits of driving low-emission vehicles.
At the moment vehicles producing emissions of less than 100g of CO2 per kilometre are permanently exempt from VED. But from 2017 only new cars with zero emissions will be able to avoid it.
David Bizley, the RAC's chief engineer, says while the organisation welcomes the proposal to simplify the duty system, it is worried it may hamper efforts to cut CO2 emissions.
He adds: "As annual running costs play a significant part in the choice of a new vehicle, the removal of any VED benefit from running ultra-low-carbon vehicles, other than a pure electric vehicle, is bound to have an effect when motorists are weighing up the options.
"We accept the current VED system needs to be changed, but the Government's plans to remove one of the financial benefits of running plug-in hybrid or extended-range electric vehicles - the fastest-growing part of the ultra-low emission vehicle market - could easily put some motorists off buying them."
Under the Chancellor's proposals drivers of lower-emission vehicles will pay VED of between £10 and £100 in the first year and then £140 a year.
Copyright Press Association 2015. Motoring News articles do not reflect the RAC's views unless clearly stated.