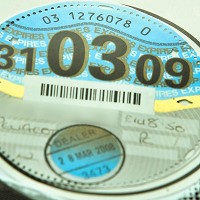 Changes to the tax disc system are being introduced on October 1st - and it seems they have a number of people confused.
Unsurprisingly, any vehicle on the road still needs to be fully taxed, but a new and simpler online system for paying and monitoring certificates will be in force later this winter.
The DVLA will take charge of sending initial reminders and, if necessary fines, to all motorists - and all previous payment methods can still be used.
But now a continuous direct debit can also be set up to pay the tax every month, meaning that there is no risk of forgetting to pay and no worry as the expiry date approaches.
Vehicles can now be taxed online using the 16 digit reference code from a vehicle tax renewal reminder (V11) or 11 digit log book reference number (V5C).
As the payment system becomes electronic, so does the checking system, meaning that tax disks on cars are no longer needed as vehicle tax can be monitored online.
Simon Best, chief executive of the Institute for Advanced Motorists says: "As with all new systems, it will take a little time to get used to.
"But the move to allow people to set up a direct debit will mean greater peace of mind for many, so your vehicle will never be untaxed."
The government's official vehicle tax change advice can be found here .
Copyright Press Association 2014
https://www.gov.uk/government/news/vehicle-tax-changes (here)