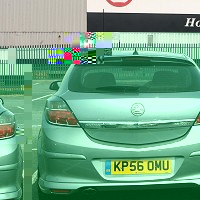 A Warwickshire woman has found romance by sharing lifts to work every day.
Laura Vesty, from Coventry, has lift-shared with colleagues to work at Warwickshire County Council`s offices in Warwick over the past four years.
Last year, the 29-year-old met engineer Simon Gordon, 28, when her regular car share went on holiday, and they have now been dating for six months.
Laura explained: "One day during the car share with Simon I jokingly said I was going out with friends and he might like to come too so he could drive us back as I would like to have a drink. He came out with us and we decided we would like to see each other after the car share was over."
As well as benefiting from the car share for romantic reasons, Laura hailed the money she saved on petrol and the improvements to her quality of life.
She said: "The journey seems to go a lot quicker too. It is nice to have someone to talk to. It doesn't have to be regular. You can car share in the morning and then make your own way in the evening."
The council's scheme guarantees all drivers who car share a parking space up to 10am every day. It is one of hundreds of local authorities and private businesses across the country providing and encouraging sustainable workplace travel plans for their staff.
Copyright © Press Association 2009