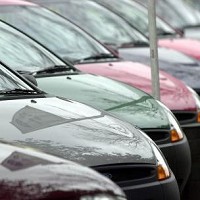 The recently announced vehicle scrappage scheme has led to an increase in new car inquiries, according to research.
The Retail Motor Industry Federation (RMIF) said the vast majority of car dealers reported increased interest, with the most keen section of society being middle-aged customers paying up front.
The research, done in conjunction with motor trade publication Automotive Management, found as many as 92.8% of dealers reported an increase in inquires on new cars following the announcement of the scheme.
It showed that of the the vehicles being bought under the scheme, 48.5% were priced between £6,000 and £8,000, while 22.1% carried a value of between £8,000 and £10,000.
The majority of those buying under the scheme were aged 45 to 60 (63.7%), with 27.1% aged 31 to 45. And more than half (54.7%) of dealers said less than a quarter of purchases were being made using consumer finance.
RMIF director Sue Robinson said: "Car sales should see a significant increase in the coming months as a result of the vehicle scrappage scheme. This will go a long way towards helping to revive consumer confidence, and the UK car market, making it a double win for buyers and business alike."
Copyright © Press Association 2009