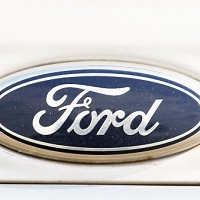 Car dealers have enjoyed a record-breaking September, according to the latest official figures.
The number of vehicles scooped up by drivers buying a car in Britain amounted to more than 460,000 last month.
It means that vehicle sales have risen for 43 months in a row. September usually attracts a hike in car sales with new number plates arriving in showrooms up and down the country.
Ford again leads the way with its Fiesta , which accounted for 22,807 of the 462,517 new registrations. Its stable-mate, the Focus (14,258 sales) and the Vauxhall Corsa (15,670 sales) are the third and second best-sellers respectively.
Overall, the new registrations represent an 8.6% hike on September 2014, the Society of Motor Manufacturers and Traders (SMMT) reports.
September's sales have helped to swell the total number of new vehicles sold this year to more than 2 million - a figure not seen for over 10 years. Business, fleet and private buyers have brought raised demand throughout the different fuel categories.
Mike Hawes, chief executive of the SMMT, says September's figures are unprecedented for a British autumn. He attributes the across-the-board boom to the affordable deals that have been on offer for the latest 65 number plates.
Mr Hawes predicts that the market's sharp increases will level out in the months ahead, having already hit pre-recession rates a while ago.
He says it is too early to say, but consumer demand for vehicles powered by diesel has stayed strong. They now represent half of motors registered, Mr Hawes adds.
Copyright Press Association 2015