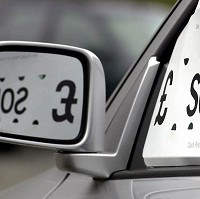 New car sales are on course to reach the highest annual level seen in 10 years, following another rate increase last month.
November saw a total of 173,327 new vehicles registered - that's an 8% rise on sales for November 2013 - the Society of Motor Manufacturers and Traders (SMMT) said.
This means that 2,310,237 vehicles were sold for the first 11 months of 2014 - a 9.4% increase on the total for January-November 2013.
It is the 33rd month in succession that the rate of new sales has risen and, with just the December sales to come, the year-end total for 2014 will be around 2.46 million, the SMMT predicts - making the overall sales figure the best since 2004.
SMMT chief executive Mike Hawes said that six months after the record was broken for consecutive monthly growth in new car registrations, the market continues to march on.
He added that the latest figures are an indication of the continuing economic confidence that is driving the new car market - with business, fleet and private registrations all showing strong rises in the month.
However, he predicted a "more stable market" in 2015.
He went on: "Demand for ultra-low emission vehicles (ULEV) is growing strongly, and we welcome the Chancellor's commitment to support the chargepoint network for electric vehicles, as well as ULEV research and development in the UK."
Copyright Press Association 2014