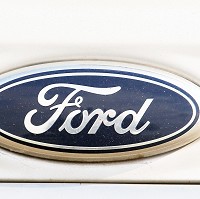 The latest official industry statistics have confirmed that the number of new car registrations in the UK has risen for the fifth consecutive month.
Data from the Society of Motor Manufacturers and Traders (SMMT) show that 143,844 new cars were registered in July, which is a 9.3% increase from the same month in 2011 and the highest monthly figure so far in 2012.
Much of the improvement is down to a big increase of 45.9% in registrations of alternatively-fuelled vehicles in July. SMMT chief executive Paul Everitt says that is good news, despite concerns about world economies persisting.
"New car registrations rose 9.3% in July, continuing the upward trend seen during recent months. SMMT's full year forecast is for 1.97 million cars to be registered during 2012, suggesting a slight slowing of demand in the second half of the year," he said.
"International economic stability remains a concern for vehicle manufacturers and the UK market, but intense competition and new fuel-efficient products are creating great opportunities for motorists."
The SMMT has increased its original prediction of the number of cars to be registered in 2012 to 1.97 million on the back of the positive results in July. The Ford Fiesta, Vauxhall Corsa and Astra were the month's three most popular models.
The Ford Focus, Volkswagen Golf and Nissan Qashqai were next on the best-selling list and the Mercedes-Benz C-Class, Volkswagen Polo, Audi A3 and Vauxhall Insignia rounded off the top 10. And the rise in registrations will also have come as extremely welcome news for the car insurance industry.
Copyright Press Association 2012