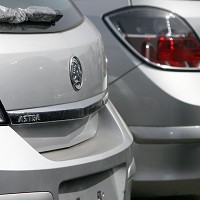 Commercial vehicle (CV) production slumped in March while car making experienced limited growth, according to new statistics.
In figures released by the Society of Motor Manufacturers and Traders (SMMT), the total number of cars produced in Britain increased by 0.3% to 135,456 last month.
However, CV production did not benefit from the trend. The SMMT figures showed that, at 9,648, around 21% fewer CVs were made last month than over the course of March 2011.
The first quarter results also showed depressed production figures, with numbers down 9.6% compared to the same three months of last year.
Commenting on the breakdown of the figures, SMMT boss Paul Everitt said: "Challenging economic conditions in mainland Europe are a concern, but the sector continues to win business in important and faster-growing export markets.
"The prospects for the UK motor industry are extremely good with new investment, commitment and jobs being created by global automotive companies."
Copyright Press Association 2012