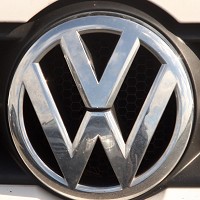 New research shows that some of the UK's best-selling cars have risen in price by far more than inflation over the past four years.
The figures from Which? magazine reveal that the price of the Volkswagen Polo and Renault Megane in particular have increased by over 8% more than the rate of inflation.
However, the BMW Series (7.5%), Ford Galaxy (5.5%) and Mini (2.5%) have all fallen in price and the magazine insists there are still good deals around on certain models.
"It's disappointing to find some manufacturers are hiking the price of new cars above inflation, especially smaller cars, at a time when consumers are already feeling the pinch due to the rise in VAT, car tax and general cost of living," it stated.
"However, we're surprised to find that some cars are now better value than they were four years ago - so there are some bargains around."
The top 20 best-selling models were all assessed by Which?, with prices from March 2008 compared to March this year. VAT, registration costs and the first year's tax were all excluded and the 2008 price was multiplied by 14.53% to account for the rise in the CPI inflation rate.
Copyright © Press Association 2012