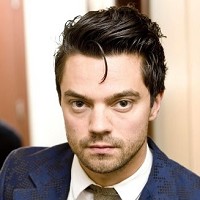 English actor Dominic Cooper has appeared in court accused of a motoring misdemeanour.
The 34-year-old, who starred in Hollywood hit Mamma Mia!, appeared in front of Enfield Magistrates' Court for failing to notify the DVLA of a change of keeper of a vehicle.
Cooper told the court he had not received the summons regarding the DVLA complaint following a recent house move to the Primrose Hill area of London.
Cooper said: "Off the top of my head, I think it was around five years ago. I've lived in that road in NW3 for three years."
Dressed in jeans, trainers and a navy blue coat, Cooper told chairman of the bench Trevor Grove: "I spend a lot of time out of the country."
Mr Grove told Cooper that could be detained at Her Majesty's pleasure if he had provided the court with false information before adjourning the case until early January.
Copyright Press Association 2012