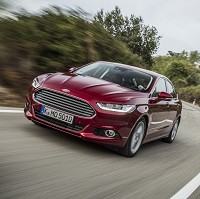 Contenders for the European Car of the Year title have been announced.
The Citroen C4 Cactus, the Renault Twingo and the Ford Mondeo are all on the shortlist for the award - to be sealed at the Geneva Motor Show in March.
The Nissan Qashqai, Volkswagen Passat, the BMW2 Series Active Tourer and the Mercedes C-Class are also up for the prized gong.
European judges - including six from the UK - will be able to cast their votes to decide an overall winner.
The Peugeot 307, Porsche 928, Fiat Bravo and Alfa Romeo 147 have been named previous winners of the title.
Copyright Press Association 2015