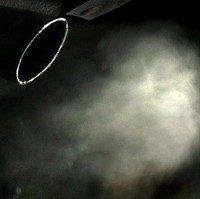 Almost half of car manufacturers have already achieved the 2015 benchmark for EU carbon emissions targets, with many more making progress, according to research.
Analysts Redspy published figures showing that by July this year around 15 of the 31 major European manufacturers had average emissions lower than the 130 grams of CO2 per kilometre mark that will be compulsory by 2015.
Despite making such progress, manufacturers are still said to be a way off the 2020 target, which requires emissions to have dropped to 95g/km.
The findings demonstrate that Fiat is leading the way, with emissions of just over 113g/km, closely followed by Toyota and Lexus, which both have emissions of 117g/km.
With this in mind, drivers might want to pick out a model from one of these brands because it might generate savings for them on costs such as road tax and car insurance .
The only car company to increase emissions over the past year was Mini, with a rise of 0.2%, while Peugeot, Alfa Romeo, Suzuki, Renault, Ford, Kia, Hyundai, Skoda and Volkswagen all recorded emissions reductions.
Lexus saw the largest annual improvement, with emissions dropping by 11.3%, after seeing a 28% fall across the whole of 2011.
Copyright Press Association 2012