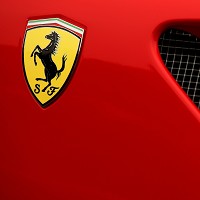 Nearly three quarters of premium brand cars which end up stolen are nicked using the owner's own keys, according to new statistics.
Tracking experts Cobra UK found that 70% of stolen cars fitted with Cobra systems were taken using keys. The firm said this should be a wake-up call for drivers to be extra vigilant at all times.
Andrew Smith, Cobra UK's Managing Director, said that because vehicle security measures are so effective these days, the criminal must first steal the keys in order to be sure of making off with the car.
He added that is usually the result of breaking into a house, or "fishing" through a letterbox using a hook and cane, as many people leave car keys lying on hallway tables, or hanging from hooks near the door.
People can also have their keys taken from coat pockets hanging up in pubs and even their place of work.
More high-value cars are being stolen to order as economic conditions continue to be challenging, Mr Smith added, with criminal gangs operating in highly-organised teams.
Cars can be shipped out of the country into Europe within a matter of days, so it is vital that drivers can protect their assets as best they can - with keeping keys safe being one simple step.
The firm's technology has helped Interpol to recover a luxury car stolen in Berlin from Poland, with Athens being the location for an Audi R8 which was reported missing in Paris.
Copyright Press Association 2014