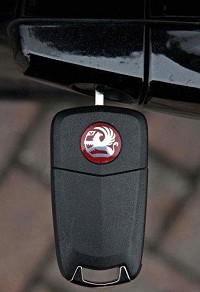 In spite of a huge number of thefts of cars parked outside homes, new research has revealed that motorists are more concerned with locking away laptops and other valuables than keeping their car keys safe.
Of the 3,000 adults surveyed by car giant Vauxhall and Bedfordshire Police, a large proportion said that they left their car key near the front door or visible in the kitchen.
And even though evidence shows that thousands of cars were stolen last year as a result of car key thefts from houses, many respondents said it was more important to protect television sets or jewellery.
Bedfordshire Police Chief Inspector James Goldsmith said: "Despite a 10% reduction in burglaries across Bedfordshire during 2008, this survey confirms our own and national findings that many residents fail to take the basic steps of keeping their car keys out of sight and easy reach.
"A vehicle is often the second biggest expenditure for a household and having a vehicle stolen can cause major disruption, cost, inconvenience and emotional upset to the people concerned."
The importance of keeping car keys safe in the house is to be highlighted in a joint campaign by Vauxhall and Bedfordshire Police.
Copyright © Press Association 2009