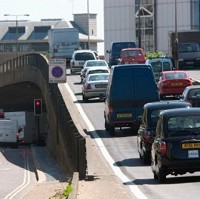 The average cost of car insurance has fallen by almost a tenth over the last year, according to a new report.
The survey by Towers Watson found that at £797 the average price of annual comprehensive car insurance was 7.1% lower in the second quarter of this year than in the same period in 2011. However, the professional services company found that on averagecar insurance still costs men £110 more than women.
Drivers over 70 pay £331 less than the average driver and also enjoyed the largest drop in price (8.8%). Despite the drop in premiums, prices for young drivers are still incredibly high.
Comprehensive insurance for the average 17-20 year old costs £2,941 and there are very large regional variations.
On average male drivers between 17 and 20 in Central Scotland pay £2,999 per year for their car insurance, while those in Merseyside and Manchester pay almost twice as much (£5,394).
Car insurance is significantly cheaper for female drivers aged 17 - 20 at £1,878, compared with an average of £3,596 for males.
Copyright Press Association 2012