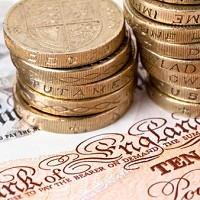 The rising cost of "insurance for insurers" could be passed on to customers, with some premiums set to rise by 3%-10%.
Some motorists could see their car insurance costs increase as re-insurers charge companies more.
Brokers say the rise in costs is due to concerns over the way people are being compensated for accidents.
Increasing numbers of serious injury claims are being settled by periodic payment orders, paid at regular intervals over the course of a lifetime, rather than a one-off lump sum.
According to the Financial Times, drivers could see premiums rise by an estimated 3%-10% as a result of the new rules.
The latest rise in costs brings more bad news for British motorists, with many already likely to see their premiums rise as new European rules on insurance come into force.
Under the new system, insurers are no longer allowed to take gender into account when calculating premiums.
The move is likely to particularly affect young women drivers, who have traditionally enjoyed lower insurance costs due to their comparatively low accident rate.
Copyright Press Association 2013