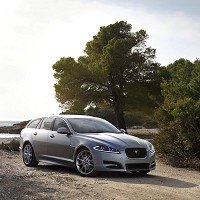 People hiring cars in the UK are not settling for second best, according to new research.
In a study carried out by car rental giant Avis, figures showed that the number of people opting for high class motors has jumped every year for the last four years, despite difficult economic conditions.
According to the statistics, people feel that making the right impression wherever they are driving to is worth the extra cost of a top-end motor. When asked why they wanted the car they chose, the most popular response was that they were attending a wedding (37%), followed by those heading out on a date (29%) and meeting the in-laws (14%).
However, it seems the reasons behind the popularity of posh hire vehicles is far more aesthetic than practical; 35% of people feel a better hire car makes other people think you earn more money.
Commenting on the figures, psychologist Dr Peter Collett said: "When people hire a car, one of their concers is what impact the car they've selected is likely to have on people they encounter. For example driving a BMW 5 Series gives others the impression you're totally in control, so it's the surest way to turbo-charge your image and polish up your reputation."
People taking out hire vehicles are reminded that not all deals, particularly long-term arrangements, include car insurance , and that arranging your own is a legal requirement before taking to the road.
Copyright Press Association 2012