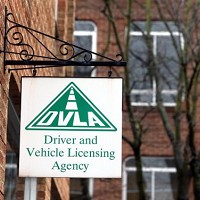 Drivers hoping to hire a vehicle over the busy new year season could face long delays, according to car rental sector groups.
Ironically, the British Vehicle Rental and Leasing Association (BVRLA) is warning that "rushing through" measures designed to cut red tape are behind its fears.
The driving licence's paper part, which lists disqualifications and penalty points, is due to be abolished from next January.
Hiring firms check this paper counterpart to the plastic licence card in order to view hirers' driving history.
Storing records online make it easier for car insurance firms to check would-be customers' records, but the BVRLA warns that the Driver and Vehicle Licensing Agency's (DVLA) alternative online scrutinising system will not be in place in time.
Rental firms will have to take other potentially time-consuming or expensive steps instead, the BVRLA warned.
Among these measures include having to rely on would-be hirers providing their digital records through either a smartphone screen or a print-off.
Alternatively, hire firms could ring the DVLA's telephone service at a premium rate.
RAC spokesman Simon Williams said: "While the DVLA plans to do away with the paper counterpart, it looks unlikely that this will happen as early as January 2015.
"The DVLA already offers an online facility for drivers to check penalty points information on their licences and the plan is for this technology to be extended in an appropriate format for car hire companies to access.
"We understand the counterpart will not be scrapped until this is in place."
Gerry Kearney, chief executive of the BVLRA, warned that the DVLA's rush to a new system will see "huge disruption". He said it could bring "chaos" to the industry over the festive period.
The DVLA said that changes will not be implemented during the Christmas and New Year period. A spokesman said that it is committed to dispensing with red tape.
Copyright Press Association 2014