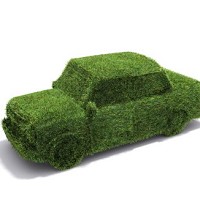 Some of the world's biggest car manufacturers are combining resources to speed the development of hydrogen-powered vehicles, in the hope they can have one on the market within four years.
Investing equally in the technology to reduce costs are Ford, Daimler and Renault-Nissan, who plan to develop a common fuel cell system that each company will subsequently use to power their own vehicles.
A chemical reaction between hydrogen and oxygen generates electricity to power the vehicles, and the hydrogen is stored in a special high-pressure tank. The only emissions are water vapour and heat.
Testing of hydrogen fuel cell vehicles by several manufacturers has been ongoing for years, but reducing costs sufficiently to sell a car on the mass market has been the major obstacle, as motorists fight costs relating to car tax, insurance and breakdown cover , in addition to the costs of vehicles themselves.
Ford believes that car giants working together will allow the technology to be brought to market quicker and at a more affordable price for the customer.
A spokesman added: "We will all benefit from this relationship, as the resulting solution will be better than any one company working alone."
Copyright Press Association 2013