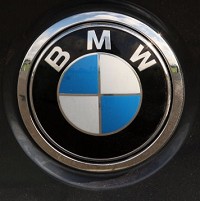 US motorists are suing BMW, General Motors (GM), Honda and 7 other carmaking giants for keyless ignition faults which allegedly resulted in 13 deaths.
The claimants allege that 10 motor manufacturers hid the fact that over 5 million cars fitted with key-free ignitions exposed users to the risk of poisoning by carbon monoxide fumes.
The lawsuit filed in a Californian courtroom last Wednesday also pertains to drivers buying a car from Ford, Fiat Chrysler, Mercedes Benz, Hyundai, Nissan, Toyota and Volkswagen.
The complaint alleges that the fault occurs and the CO is discharged after motorists exit their car with their electric key fobs and leave it running.
They mistakenly assume that their car engine will automatically shut off. Instead, it is alleged, this can result in "deadly" consequences for owners. They can inhale the odourless, colourless, undetectable gas, even when their cars are moored in garages next to their homes.
A total of 28 plaintiffs have taken the matter to court, all of whom have used a special on-off button instead of the usual key to start up their ignition.
The lawsuit follows other aiming to make the automotive sector responsible for risky defects, including GM ignition switches and Takata airbags.
Last year GM recalled 8.4 million cars because of ignition switch faults after admitting that it knew of a trio of fatalities relating to their faulty vehicles .
The plaintiffs now allege that the car manufactures have been aware of risks from keyless ignitions for a long time.
They claim that the 10 companies have hoodwinked buyers into thinking their cars are safe with keyless ignitions - a feature of US cars for at least 12 years.
The lawsuit filers claim the manufacturers could have prevented 13 deaths with the simple fitting of one additional "inexpensive" feature.
This would have automatically turned off left engines.
The action aims to compel car manufacturers to fit automatic features which shut-off engines in every current and future key-free ignition car. It also wants damages paid.
Ford claims its key-free ignition network has shown to be "reliable" and "safe".
Copyright Press Association 2015