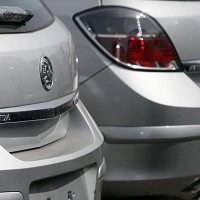 The fate of car company General Motors (GM) in the north-west should be revealed this week as talks about its future are set to end in the coming days.
Many are hoping that the rumours that the Ellesmere Port base in the north-west will not receive further investment and therefore have to make worker cuts prove to be untrue.
However, there is hope amidst the worrying rumours as it has also been speculated that GM, which makes Vauxhall models, is set to announce that it will commission the new Astra to be built at Ellesmere Port.
This would, as a consequence, actually create more jobs at the factory.
Discussions are ongoing and are set to continue throughout the week and it is thought that workers will be invited to vote on a number of key decisions before any final verdict is made.
A spokesperson for Unite said: "We're still talking to the company about a future for the plant."
Copyright Press Association 2012