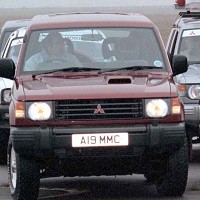 Mitsubishi Motors has extended its participation in the Government's scrappage scheme to vehicles of five to 10 years old
With over 17% of new car customer enquiries now coming via the scrappage scheme route, Mitsubishi has also confirmed that customers can choose from a range of finance plans to suit their pocket with loan periods of 12 months to five years, deposits starting at 10% and interest rates as low as zero.
Mitsubishi Motors' UK director of sales and marketing, Toby Marshall, said: "We have had immediate and resounding success with the Government's scrappage scheme, with over 21% of our dealers' May orders coming through the scheme.
"To help maximise on this momentum, we have decided to launch our own scheme, which means a customer can bring in a car as young as five years old to any participating Mitsubishi dealer."
Copyright © Press Association 2009