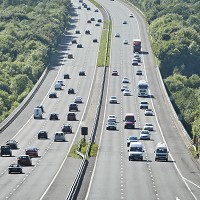 Motorists believe they should own data generated by their cars, not manufacturers.
Connected cars - those equipped with internet access - are still in their infancy, yet there are concerns that automakers will want to own the data they collect and perhaps sell it on to third parties.
Driver profiles, vehicle location and trip length are just some of the information that is transmitted back to manufacturers.
Personal details about the driver can even be synced from a mobile phone, prompting bigger fears.
Research commissioned by the FIA, which represents motoring groups and drivers, asked 999 motorists in the UK for their thoughts on the matter.
Some 71% of those polled believe vehicle owners should be the ones in charge of the data, compared to just 7% who agree that the company which built the car should be the owner of the information.
However, 88% say they would be willing to share vehicle information in the event of a breakdown .
The survey was part of wider research across 12 European countries, which reveals improving safety (56%) is the most popular reason why motorists would buy a connected car. This is followed by achieving better fuel economy (48%) and avoiding congestion (39%).
But while motorists are open to the idea of connected cars, 91% think there should be an option to switch off all communication.
Copyright Press Association 2015. Motoring News articles do not reflect the RAC's views unless clearly stated.