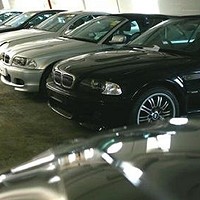 A Gateshead man will shoulder a lifelong debt after he was jailed and ordered to pay £61,000.
Steven Cruddas, from Gateshead, pleaded guilty at Newcastle Crown Court to three offences of handling stolen motor vehicles.
He has been given 16 months in prison, but Northumbria police also successfully applied for a nominal Confiscation Order for £1, which means all of Cruddas' future assets will be confiscated until he repays his £61,000 debt.
"What this means is that this £61,000 is a lifetime debt. Steven Cruddas will have future assets confiscated until the debt is satisfied," said Jill Nattrass, from the Gateshead Financial Investigation Unit.
She added: "This reinforces our message that we will not only prosecute people for the actual offences committed, but we will continue to actively recover all the benefits they have accrued from their criminal activity."
Copyright © Press Association 2009