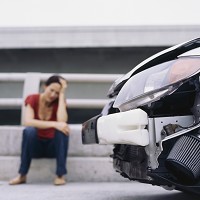 A road safety charity has released its latest offering of weekly motoring tips from the UK's top advanced driver.
This week, the Institute of Advanced Motorists' (IAM) Peter Rodger advises on what to do following a collision. Firstly he says that you should stop your vehicle in a safe place, assuming that is a viable option.
"Next, if appropriate, you should turn the engine off and put your hazard lights on," he says. "The driver then needs to check for injuries, initially making sure that they are unharmed and then looking after others."
If the emergency services are needed then 999 should be dialled, or 112 which will also work from a mobile. You must also be aware that details need to be swapped with any other drivers involved in the accident forcar insurance claims.
Also get the contact details of any witnesses and take photos of any damage, and of the scene in general, too. Carefully note how many people are in the other vehicle(s).
Report the accident to the police within 24 hours, and also report the incident to your insurance company as soon as you can.
The IAM's chief examiner adds: "Knowing what you must do can make things far easier and less stressful afterwards. Nobody wants to think about being involved in a crash, it's not a nice thought but it happens."
Finally, he advises, you must stay calm. Be aware of your own safety and there is still other traffic about.
Copyright Press Association 2013