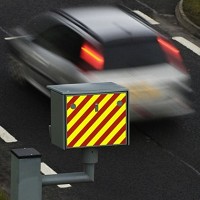 Serious accidents have now become much less common on 10 dangerous stretches of road thanks to improved traffic management, new figures suggest.
On the 10 most improved roads, rates of fatal and serious crashes have more than halved from 541 in the period between 2001-2005 to a figure of 209 in 2006-2010, according to research by the Road Safety Foundation (RSF) sponsored by insurance company Ageas.
A 13-mile single carriageway section of the A605 in Cambridgeshire was named as the most improved road, where there was a reduction in the figures from 34 to nine.
As well as saving lives, the traffic management measures have saved in the region of £35 million a year, according to the study.
"Even a modest ambition to improve these sections of road - so they simply get an 'average' risk rating and became six times more risky than motorways - would save many lives and cost savings to the economy of £20 million annually," said RSF director Joanne Marden.
Saving on car insurance and breakdown cover claims are among the economic benefits associated with safer roads.
Measures aimed at improving the safety of the routes in question have included changing road layouts at junctions, introducing new signals to control traffic flow, making entry and exit lanes wider, installing speed cameras and putting up earlier warning signs.
Copyright © Press Association 2012