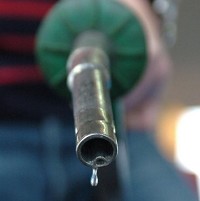 A new report by the GMB union shows the majority of people in England and Wales travel to work by car despite increasing fuel costs.
Two in three workers use a car, either as a motorist or passenger, nearly one in five travel by public transport and 10% walk.
In Northern Ireland, more than four in five of those surveyed said they head to work in a vehicle.
The report, which was released to coincide with the union's annual conference in Plymouth on Monday, revealed unleaded petrol and diesel costs almost twice as much as 10 years ago.
GMB general secretary Paul Kenny said: "These figures demonstrate why the massive hike in the price of fuel and of public transport has hit workers very hard. It is no wonder household budgets have taken a hammering."
Fuel price hikes also leave motorists struggling to pay for motoring essentials likecar insurance .
Copyright Press Association 2013