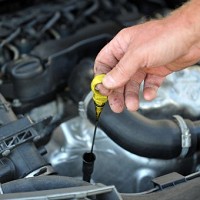 Drivers could spare themselves the risk and cost of their vehicle failing its MOT by undertaking simple car checks, according to the Driver and Vehicle Standards Agency (DVSA).
The call comes in the wake of new UK figures which show that almost one in two MOT glitches could have been prevented by such checks.
Blown bulbs alone accounted for over 10 million MOT failures in 2014/15.
This amounts to nearly four in 10 (38%) of the vehicles tested - or 10.64 million out of 28 million.
The MOT applies to every motor aged three years or over. It is in place to ensure that all vehicles are roadworthy and to reduce the chances of breakdowns .
But DVSA officials say that many failures relate to things that can be easily checked by motorists before an MOT.
The figures also show that three in 10 MOT faults were signal or light-related.
One in 10 related to tyres, while 8.5% related to the "driver's view of the road".
Paul Satoor, chief executive of the DVSA, says drivers can save cash and time by carrying out easy checks on tyres, lights and other items to help them keep legal and safe.
He says that car maintenance should be a year-round responsibility, and not something that only gets done before an MOT.
Copyright Press Association 2016. Motoring News articles do not reflect the RAC's views unless clearly stated.