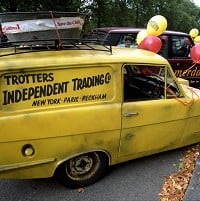 Used car dealers are still dodgy as far as the rest of us are concerned, says Citizens Advice.
The troubleshooting charity says thatbuying a car from independent dealers generated 12,000 complaints to its advisers between April and June - more than any other issue. That was 8% of all the cases it dealt with and three times as many complaints as were made about used cars bought from private sellers and franchise dealerships.
Two thirds of the complaints were about the car being faulty and more than one in 10 involved salespeople allegedly giving misleading information.
Faulty furniture and mobile phone services also helped keep Citizens Advice busy.
Chief executive Gillian Guy said: "If you're not a motorhead, stepping onto a used car dealer's forecourt can feel like entering a lion's den. But there are things consumers can do to protect themselves like looking out for unusually low mileage on an old car, which could mean it's been tampered with."
Copyright Press Association 2012