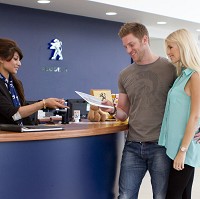 Motorists have been quizzed on their reasons for buying a new car, with nearly half of those surveyed saying they'd invest in a new vehicle simply because they "fancy a change".
Some 45% of drivers say the opportunity to drive something new or different is likely to be the main factor in them switching vehicles, according to a poll of more than 1,000 motorists by Experian.
Changing to a vehicle that is cheaper to run and maintain is the main reason given by 31% of those polled. Car insurance is cheaper for smaller vehicles, for example.
Having to buy a new car because getting their current one repaired would be too expensive was the main reason given by 43%. This suggests that a large amount of drivers are keeping their vehicles for as long as possible.
The most common length of time motorists keep one vehicle for is five years, according to the survey, with 37% of those questioned driving the same car for this long.
Drivers aged between 18 and 24 change their car more frequently, with 47% changing theirs every couple of years, the survey shows.
Copyright Press Association 2014