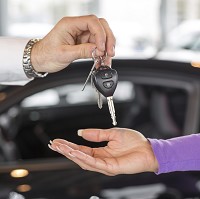 Only a fifth of motorists are aware of a new law that gives them greater protection if a used vehicle they buy turns out to be faulty.
The Consumer Rights Act 2015 lets the buyer demand a full refund with 30 days of purchase, rather than being palmed off by the dealer who would previously simply replace or repair a faulty item or part.
But RAC research reveals just 5% of people know about the law, which was introduced today.
"Car buyers have long felt they are at the mercy of unscrupulous car traders, but the introduction of the Consumer Rights Act could finally turn the tables in their favour. Any licensed dealer must now refund the sale price in full if a buyer returns a faulty used car within the 30-day period," said RAC Cars spokesman Pete Williams.
"Over time, and subject to some successful test cases in the courts, the new law should begin to squeeze the most dishonest dealers content with selling sub-standard stock out of the market. There will be nowhere to hide for those actively selling vehicles to consumers that, frankly, are better off being sold for parts - if not sent to the scrapheap.
"On the flip side, those dealers who take the most care over their vehicles stand to gain, and we could see average used car prices increase as a result. What is clear is that the new law should have the very welcome effect of driving up standards among dealers, giving motorists much more confidence in their purchases."
In addition to the 'short-term right to reject', buyers will also have a 'final right to reject'.
The latter applies up to six months after the original date of sale. It gives them the right to demand full or partial repayment if a repair or replacement is not possible or unsuccessful, but only after the dealer's first attempt to fix the problem.
They also have the option to demand a reduced price to fix the problem, but again only after the first attempt.
Mr Williams added: "After six months, the onus on proving a car had a pre-existing fault shifts to the consumer - so the responsibility will lie with them if they are to benefit from the new law. This is likely to lead to some difficult disputes between dealers and buyers."
The RAC has prepared advice for anyone buying a vehicle on how the Consumer Rights Act 2015 affects them and what to look out for when buying a vehicle.
Copyright Press Association 2015