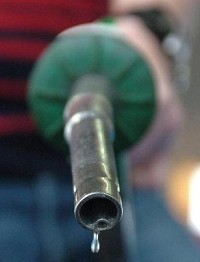 Up to a third of potential car buyers are looking to down-size with the next model they purchase, according to a new survey.
Fuel efficiency was cited by 36% of consumers as the most important consideration when buying a new vehicle in the study by uSwitch.com.
It is predicted that UK drivers will end up spending £36 million more on petrol and diesel during September, with the 2p a litre Government fuel duty increase. The raise will see motorists spending an extra £1.16 on every tank of petrol, averaging out to an estimated £29 extra for the year.
In the first half of 2009 petrol prices have risen by 15.6% and drivers could end up spending even more with the possibility of another 3p a litre being added due to rising oil costs.
Mark Monteiro, of uSwitch.com, said: "As Chancellor Alistair Darling comes under increasing pressure to scrap next week's fuel duty increase, the outlook for drivers remains bleak.
"With petrol prices rocketing 15.6% in just six months, adding recessionary insult to injury, it is unsurprising that consumers are finding themselves financially squeezed."
Copyright © Press Association 2009