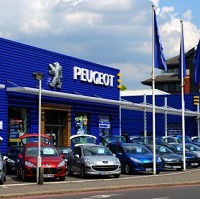 Households are nearly £3,000 worse off than they were four years ago, according to a new figures.
Research by LeasePlan UK suggests that the average household income of a second-hand car buyer is £39,104, much less than the £41,888 which was recorded in 2009.
The figures, which are based on a survey of 2,000 adults in the UK, also show that the number of buyers who describe their job status as 'very secure' has dropped from 30% to 25% in the past three years.
Meanwhile just over half (54%) of buyers thought to check the road tax band of a vehicle before purchase.
The size of the engine in a car can not only affect road tax, it will also have an impact on the size of a car insurance premium .
James Hopkins, head of remarketing at LeasePlan, said: "At a time when incomes are still being squeezed, it is important that second-hand car buyers understand all of the costs.
"Potential sellers should also be aware of the current market conditions when calculating the potential resale value of their vehicle."
Copyright Press Association 2013