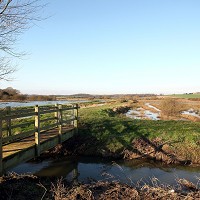 Senior environment and conservation figures have called for the Government to perform a U-turn on plans for a £93 million road-building project between Hastings and Bexhill.
The executive directors of both Greenpeace and Friends of the Earth insist that the new development will not solve the economic and transport issues in the area and will just give rise to more pollution, as well as harm the environment and waste taxpayers' money.
The dispute over proposals for a new link road in East Sussex has been labelled "the second Battle of Hastings", with campaigners calling for ministers to "change direction". John Sauven says even government advisers aren't convinced by the plans.
"Even the Government's own advisers see the road as a massive waste of taxpayers' money," said the executive director of Greenpeace UK.
"If we're to break our fossil fuel addiction and tackle the threat of climate change, we must stop throwing money at unnecessary road schemes like the Bexhill-Hastings link road."
He added that protecting the natural environment and investing in long-term jobs for the people in the local area should be the priority and Friends of the Earth executive director Andy Atkins agrees that the idea is flawed.
"It will lead to more pollution, damage the environment and do little to boost the local economy," he said.
"Reviving discredited road schemes like this won't solve our economic and transport problems. It will simply shift traffic elsewhere."
The Wildlife Trust has also raised objections to the new 3.4-mile road and the environmental groups are adamant that it should never have been given approval in the first place, with Ralph Smyth from the Campaign to Protect Rural England adding that places like Combe Haven Valley need protecting.
"Once treasured landscapes like Combe Haven are bulldozed, they are gone for ever," said the senior transport campaigner at the charity.
"We should be protecting oases of tranquillity not covering them in Tarmac and traffic."
Copyright Press Association 2013