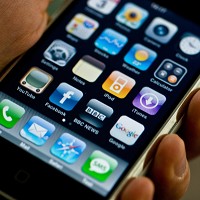 Police have revealed a sample of the various excuses they hear when motorists are caught using their mobile phones behind the wheel.
Surrey Police said officers have heard people blame "ranting" ex-wives, their bosses and even impending childbirth.
One driver admitted he missed a red light because he was busy talking on the phone, while another denied that he had made a call and said he was "only using the internet".
The long list of excuses have been published as part of the Drive SMART campaign, which is looking to cut down the number of drivers using mobile phones.
If caught using a phone while on the roads, drivers face paying a fine and picking up three penalty points, which could make their car insurance more expensive.
One driver even asked for help from the officer when he was pulled over, saying: "It was my ex-wife harassing me, can you speak to her?"
Meanwhile, another said it was his boss ringing to check where he was.
A father-to-be told officers he thought it might have been his pregnant wife telling him she was going into labour.
But one driver admitted that he is a regular offender, saying: "I am always using it. It's about time I got caught."
Kay Hammond, Surrey County Council's cabinet member for community safety, urged drivers to follow the advice of the Drive SMART initiative and avoid being put in this situation.
Copyright Press Association 2013