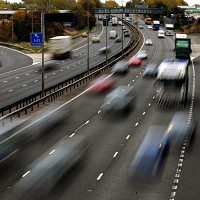 Video technology has a key role to play in fighting fraudulent motor accident claims, legal experts claim.
The Motor Accident Solicitors Society (MASS) believes the introduction of more technologies, such as in-vehicle cameras, would have a positive effect.
MASS chairman Craig Budsworth called for the industry to come together and support these innovative technologies.
He said their ability to help identify exactly what happened at the scene of an accident could prove an excellent tool in deterring bogus car insurance claims, which in turn bump up premiums for other drivers.
The backing from MASS comes as a new camera telematics product is set to be launched by GPS tracking company iCapture.
Featuring a law enforcement level camera, a tracker and telematics capability, the device captures exception data and video which can then be sent to relevant parties.
"If there is an accident, our system captures all the information and within 15 seconds that information is on the transport manager's or insurer's desk," said iCapture managing director Adam McCrum.
"The early notification can cut fraud and credit-hire costs and improve accident management."
Copyright Press Association 2013