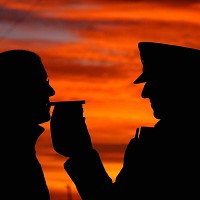 Drink-driving campaigns need to be tougher in order to crack down on irresponsible motorists, a chief constable has warned.
Julie Spence, head of Cambridgeshire Police, warned a "solid core" of drivers were still prepared to "take a chance".
Drink-driving campaigns appear to have had little effect on drivers in Cambridgeshire after a recent month-long crackdown in the county found 113 drivers to be over the limit - only 20 fewer than in an operation the previous year.
In an internet podcast, Mrs Spence said: "Clearly, there is a solid core of drivers who still believe that it's OK to take a drink and take a chance on not being caught.
"Perhaps our campaigns need to be tougher, perhaps our public education programmes about the dangers of drinking and driving need to be more explicit. I confess that I don't have any magic answers."
Copyright © Press Association 2009