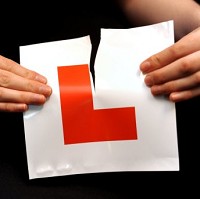 The Institute of Advanced Motorists (IAM) has recommended a number of changes to ensure the safety of young motorists.
The Department for Transport (DfT) will publish a Green Paper on the safety of inexperienced drivers in the summer.
Graduated licensing could be introduced, along with curfews to limit when young motorists can use the road.
The IAM wants to adopt a different approach.
It has encouraged the Government to introduce a more stringent test which would include rural roads, while it has backed a relaxed approach to learner drivers on motorways.
It has called for driving to be treated as a life skill, with continuous learning and regular checks to ensure motorists are doing the right things during their first six months as a licence holder.
The IAM has also urged the Government to set a minimum driving period for learners so they can take in as much as possible before they become a solo driver.
The aim of the changes is to make roads safer, which could bring down the cost of car insurance for inexperienced motorists.
IAM director of policy and research Neil Greig said the DfT should avoid placing restrictions on young drivers and focus on continuous learning.
"During and after supervised learning, new drivers need to gain as much experience as possible to prepare them for driving independently - something which curfews simply cannot deliver," he said.
Copyright Press Association 2013