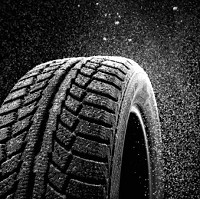 There is no excuse for not getting involved in this year's Tyre Safety Month, according to the chairman of the organisation behind the campaign.
Stuart Jackson, of TyreSafe, claims motor industry and road safety professionals from a wide range of sectors should act now in order to get ready for the month long initiative.
They have been given the chance to take part in a TyreSafe industry briefing which will be held on 18 July at the Ardencote Manor Hotel in Warwickshire.
Those in attendance will see the launch of campaign materials for Tyre Safety Month - due to take place in October - and hear about a number of ways they can get involved and support the campaign.
"Tyre Safety Month is a fantastic opportunity for the whole industry to support one key initiative and make a real improvement to safety on our roads," said Mr Jackson.
"This year, we're unveiling the campaign earlier than ever before to give everyone plenty of opportunity to plan their own local initiatives and make it even bigger and more successful."
Organisations including Cheshire Fire Service, Sussex Police, the Highways Agency and Merityre will also give presentations at the event, aiming to inspire others to get involved with Tyre Safety Month.
Copyright Press Association 2013