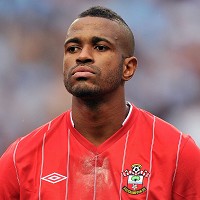 Campaigners have called for more to be done to stop footballers drink driving.
Mike McAdam started the Don't Be that Someone campaign to raise awareness among teenagers of the dangerous affect alcohol has on driving and the potential impact it can have on people. Now the 27-year-old says he believes football clubs need to take steps to make sure their young players realise the consequences drink driving can have.
He said that highlighting the risks of drink driving should form part of the training given to players at clubs' youth academies, along with a warning that any incidents will be treated seriously and could affect their footballing career.
He started the campaign five years ago after realising there was a lack of drink driving education for people aged 18 and under. His uncle Bill Bowyer was killed by a drink driver before he was born and he now holds workshops for young people and has devised his own lessons to help others spread the message.
He said youngsters need to be taught about drink driving early as they form their opinions about safety on the road long before they reach the legal driving age of 17.
And it is possible that cutting the number of young drink-drivers could eventually help reduce the cost of car insurance premiums.
Copyright Press Association 2012