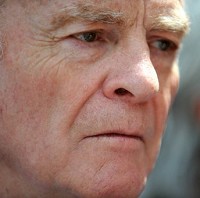 It has been called the greatest car safety advance since the seatbelt.
Now a worldwide safety body wants it to be introduced as standard on every vehicle across the globe.
All drivers buying a car in Europe since November 1 have enjoyed the benefits of anti-skid technology, Electronic Stability Control (ESC) on new models.
Now Global NCAP wants this practice rolled out across the planet. Currently, 59% of newly-manufactured vehicles have ESC installed worldwide.
But Max Mosley, the body's chairman, wants this installed on all new cars by the end of the decade. Global NCAP's annual meeting in China recently called for every country to adopt this policy.
Since its launch 19 years ago, ESC is believed to have saved over 6,100 lives. It has also helped to avoid upwards of 188,500 accidents.
Component provider Bosch claims that ESC is even more vital to vehicle safety than the conventional airbag.
Copyright Press Association 2014