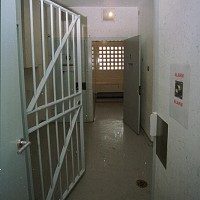 Motorists who kill through dangerous driving will be kept off Britain's roads for longer, under tough penalties being brought in by ministers.
Thanks to a loophole, people who cause death by dangerous driving can serve out their driving bans while they are in prison.
With disqualification periods expired, this means people who have caused death can get back behind the wheel upon their release.
Justice Minister Mike Penning has pledged to change the law early this year to mean that these bans can only be served once an offender has left prison, and has also promised to extend disqualification periods.
And he also called for the worst offenders to never get back behind the wheel, saying it is "abhorrent" for killer drivers to leave prison and start driving immediately.
"It will be my New Year's present to the families of thousands of victims to ensure this does not ever happen again," he added.
Copyright Press Association 2015