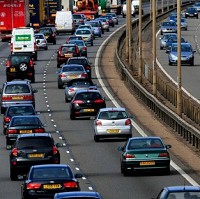 Renault's chief operating officer believes European governments should bring back scrappage schemes or "other market subsidies" in order to boost car demand.
Carlos Tavares stated he wants to see the European and French automotive markets receive more support, while several dealers have expressed a desire to see scrappage schemes reintroduced.
The scheme was introduced in the UK in April 2009 and offered buyers a £2,000 discount on a new car - £1,000 from manufacturers and £1,000 from the Government. Over 330,000 units were sold under the initiative, with dealers describing it as "cost neutral" due to the VAT the Government makes back on it.
Car valuation company Glass's noted that the vast majority of sales during the scheme were not the "pull forward" sales many in the industry had initially feared. It revealed that nine out of 10 new cars bought were sold to customers who would not have otherwise purchased a new car.
Less than 10% of those who took advantage of the scrappage scheme said they intended to buy another new car in the near future.
Copyright Press Association 2012