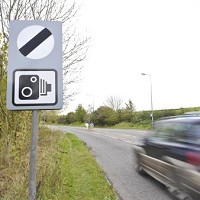 A leading road safety charity wants high-speed countryside routes to be included in all driving tests.
The call is part of the Institute of Advanced Motorists' (IAM) new manifesto aimed at cutting injuries and fatalities on the UK's roads, especially among younger drivers.
The IAM wants each political party to support its mission statement.
The manifesto would see children taught about road safety under the UK's national curriculum. This would help them reduce the risk of suffering a road accident, injuries and increased car insurance premiums in later life.
It also seeks to give susceptible road users, including bike riders, more protection; ongoing education for drivers; and a UK-wide highway safety forum.
In addition, offenders' retraining, being more inclusive towards motorcyclists in transport plans, and informed dialogue on helping older motorists stay mobile are also in the manifesto.
Alistair Cheyne, the IAM chairman speaking at the Institute's yearly lunch last Thursday, said that every one of the 5,500 fatal or life-changing road accidents involving youngsters are avoidable.
Copyright Press Association 2014