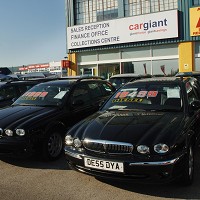 Firms fixing used car mileage in a bid to boost prices should be banned, a vehicle information provider has said.
HPI has launched an e-Petition calling for these companies to be prevented from turning back the miles on used vehicles.
Over the past five years the number of cars checked by HPI for mileage anomalies has shown a 10% rise in discrepancies.
With the mileage of one in 20 cars checked by HPI appearing to be fixed.
This issue can be tackled with a full National Mileage Register (NMR) Investigation.
When a vehicle is purchased, previous owners are contacted to check the car's mileage when it was sold.
Motors are also compared with 150 million mileage records and a mileage warranty is included for the benefit of dealers.
"Dealers are well aware that clocking itself isn't illegal, but selling a clocked car without declaring its true mileage is," explains Daniel Burgess, managing director for HPI.
"Whilst there is rarely a legitimate reason to alter the mileage on a vehicle, Trading Standards estimates there are 50 mileage correction firms operating in Britain.
"Some of these companies will be exploiting a legal loophole that could help unscrupulous sellers make a fast profit at the expense of dealers and consumers alike.
"We're calling for a change to the law and dealers should be too. Our e-petition will give motorists and the motor industry a chance for their voice to be heard."
Copyright Press Association 2012