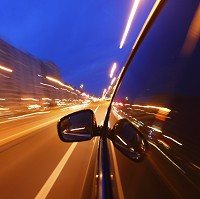 Scotland could be allowed to change its time zone in a bid to improve safety on its roads.
The Royal Society for the Prevention of Accidents (RoSPA) believes moving to the same time zone as most of Western Europe - therefore moving the clocks forward all year round - would help in reducing the number of accidents involving school children.
It has asked William Hague to consider the switch as part of devolution plans handed to Scotland in the aftermath of the independence referendum.
The current GMT +1 time, known as British Summer Time, would be used during the winter months, and GMT +2 would be used during the summer months, if the proposal came to fruition, bringing the country in line with Central European Time.
RoSPA claims extra evening daylight would help protect vulnerable road users like children, older people, pedal cyclists and motorcyclists, making them more visible to motorists during peaks times.
Recent research commissioned by the Department for Transport shows 80 deaths and 'at least 200' serious injuries could be prevented each year if the switch was made.
Copyright Press Association 2014