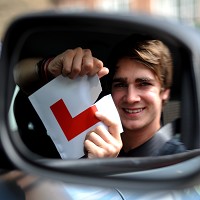 At least 35 hours is the amount of supervised training most motorists believe learner drivers should receive before their instructors put them in for tests, a new poll suggests.
The survey of 1,000 drivers carried out by road safety charity Brake also reveals that many want to see various restrictions imposed on those that have just passed.
A breakdown of the findings from the survey shows that 88% of people and 69% of drivers under the age of 25 would prefer learners to have a set number of driving hours under supervision, with 58% of the opinion that they should be overseen for at least 35 hours.
Many motorists are calling for a zero-tolerance drink-drive limit for those who have recently passed their test, with support from 70% of drivers of all ages and 63% of the under 25s.
Learners should face difficult driving conditions in their lessons and have experience on motorways, according to 90% of the poll participants.
Copyright Press Association 2013