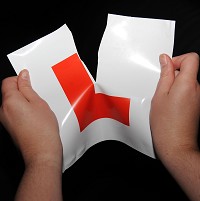 New licence holders should be restricted in their driving as Government efforts to boost the safety of young motorists have "stalled", public health experts claim.
In a letter published in the British Medical Journal, a group of academics and policy advisers urged ministers to begin graduated driver licensing (GDL). It is thought that GDL could enforce rules on young drivers, such as not permitting them to drive at night and only allowing them to carry a certain number of passengers.
Campaigners are waiting for a Green Paper to show exactly what the Government intends to do to reduce the number of young people who are killed on the roads of Britain. It was due to be published in January last year but is now on hold indefinitely as ministers are "wrestling with the issues".
RAC technical director David Bizley said: "The RAC has for some time been calling for a reform of driving education for young people and the introduction of graduated driving licences with a minimum supervised learning period and restrictions on the number of passengers permitted in the car.
"While the issues surrounding young drivers are indeed emotive and varied, it is essential not to lose sight of the fact that they are still the most likely group of drivers to be seriously injured or killed on the roads."
Statistics show that a quarter of all deaths of 15 to 19-year-olds in the UK are caused by road accidents and one in three people killed on Britain's roads are younger than 25.
The experts wrote there is a "clear" need for GDL and it has widespread backing, including support from road safety groups,car insurance firms, public health bodies, the police, charities and MPs.
Mr Bizley continued: "Our research shows that young drivers are willing to consider extra training and many admit to feeling nervous and anxious about driving at night, on motorways and in adverse weather. They also pay the price for their relatively high safety risk in very high insurance premiums, but we know that telematics 'black box' technology can lower premiums for those consistently demonstrating safe driving as well as playing an important role in helping to reduce accidents involving young motorists.
"We want to see concerted action from the Government, insurers and other stakeholder groups to address a problem that is a top priority for improving safety on our roads. Further delays could lead to yet more lives being lost."
Copyright Press Association 2014